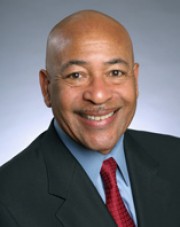 Event
•
updated: May 11, 2015
100 Black Men of Atlanta, Inc. celebrates Project Success students
The 27th Annual Stakeholders & Community Briefing presented by Southwest Airlines provides an opportunity for 100 Black Men of Atlanta, Inc. to highlight the achievements of the students involved in Project Success, update the community on current initiatives, present our annual report, and share the numerous efforts of members, sponsors and partners who are committed to educating, empowering, and impacting the lives of African American youth and their communities.
Ellen Torbert, Vice President of Diversity & Inclusion for Southwest Airlines will deliver the keynote address. Additionally, outgoing 100 Black Men of Atlanta Chair and Georgia Power Executive Henry Kelly will formally pass the torch to new Chair and former McDonald's Chief Marketing Officer William Lamar.
Past events have brought together more than 800 corporate and community leaders, officials from city, county, and state governments, members, students, parents, and friends.
In addition, 100 Black Men of Atlanta, Inc. will host a CEO Roundtable presented by BB&T. The CEO Roundtable brings together highly motivated CEO's, entrepreneurs, and business owners in a trusted, objective and keenly facilitated environment with executive leaders willing to share experiences, insights, and leadership ideas. This year 100 Black Men of Atlanta Member and WXIA Anchor DeMarco Morgan will moderate an engaging discussion with Aaron's, Inc. Chief Executive Officer John Robinson. This powerful experience will begin at 10:30 a.m. prior to the Stakeholders & Community Briefing. Admission to the CEO Roundtable is available with purchased sponsorship package only.
Share: